HSBC Goes Live With Proxymity Shareholder Disclosure Solution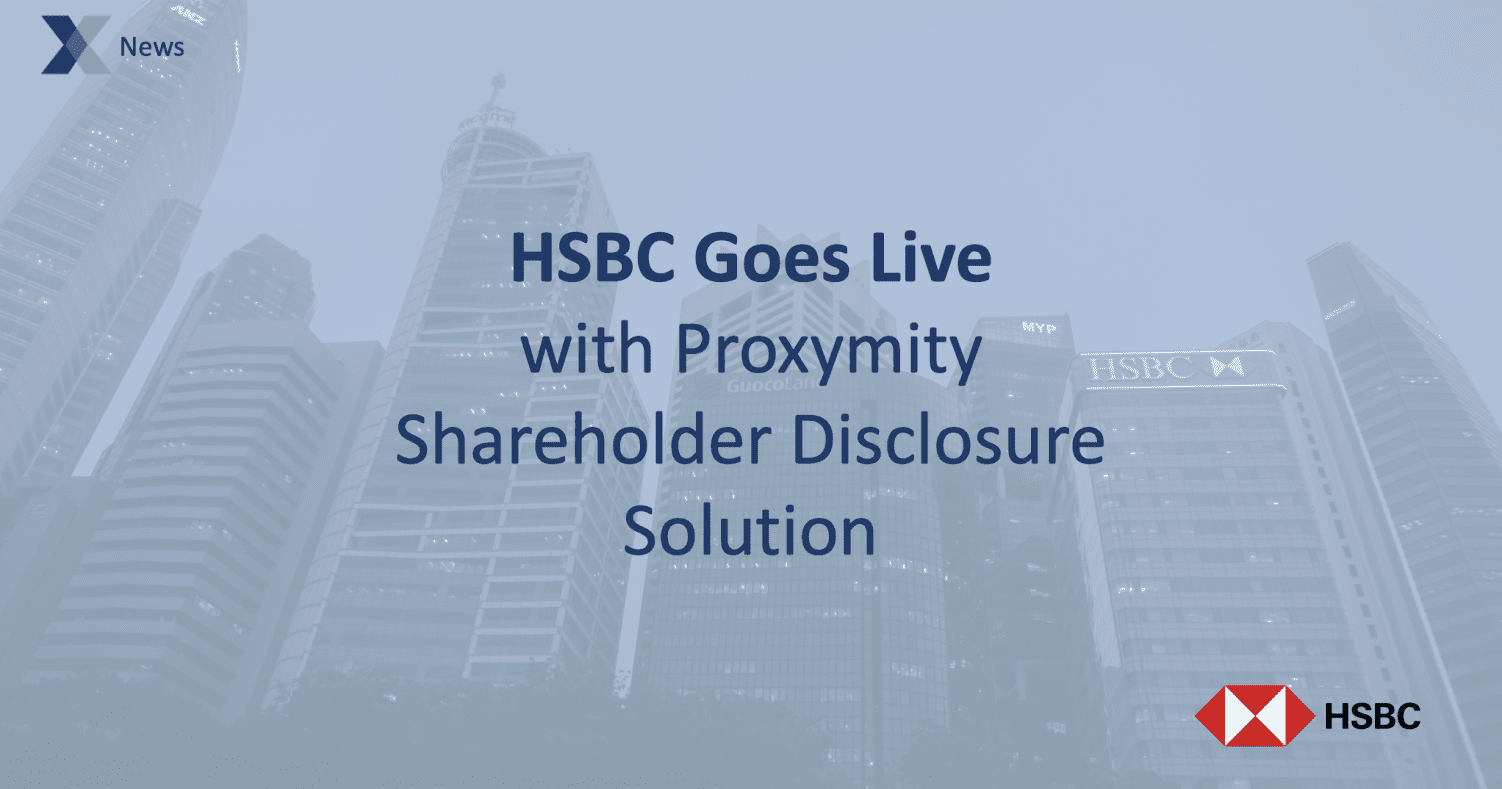 – Proxymity Shareholder ID solution launched to HSBC clients in the UK and Europe –
HSBC today announced that it is now using Proxymity Shareholder ID solution in the UK and across Europe. Implementing the solution ensures that all HSBC disclosure services are compliant with the EU's SRD II Directive.
The successful deployment provides HSBC clients with the fastest and most transparent disclosure solution available. The solution automates shareholder ID requests in industry compliant formats eliminating the need for manual intervention.
Following the successful rollout of Proxymity Shareholder ID in the UK and Europe, HSBC will introduce the solution to clients in Asia over the coming weeks.
Joe Mernagh, Senior Product Manager, HSBC, commented: "Our collaboration with Proxymity on shareholder disclosures ensures a best practice process for our clients. We look forward to working with Proxymity to enhance our disclosure and proxy voting services over the course of 2022."
Co-Founder and COO Jonathan Smalley added: "The launch of this service is a strong example of how we're working together to improve the speed and quality of shareholder disclosure systems. This deployment will be followed by HSBC's rollout of Proxymity Shareholder ID solution in Asia, pending regulatory approval."
HSBC plans to deploy Proxymity's Vote Connect proxy voting solution later in the year to enhance the accuracy, timeliness and transparency of both meeting announcements and votes.
Proxymity's industry-leading solutions ensure that investors receive "golden source" meeting announcements in real time and are able to vote up until the market deadline. This can add up to six extra days to enable research and decision-making by investors.