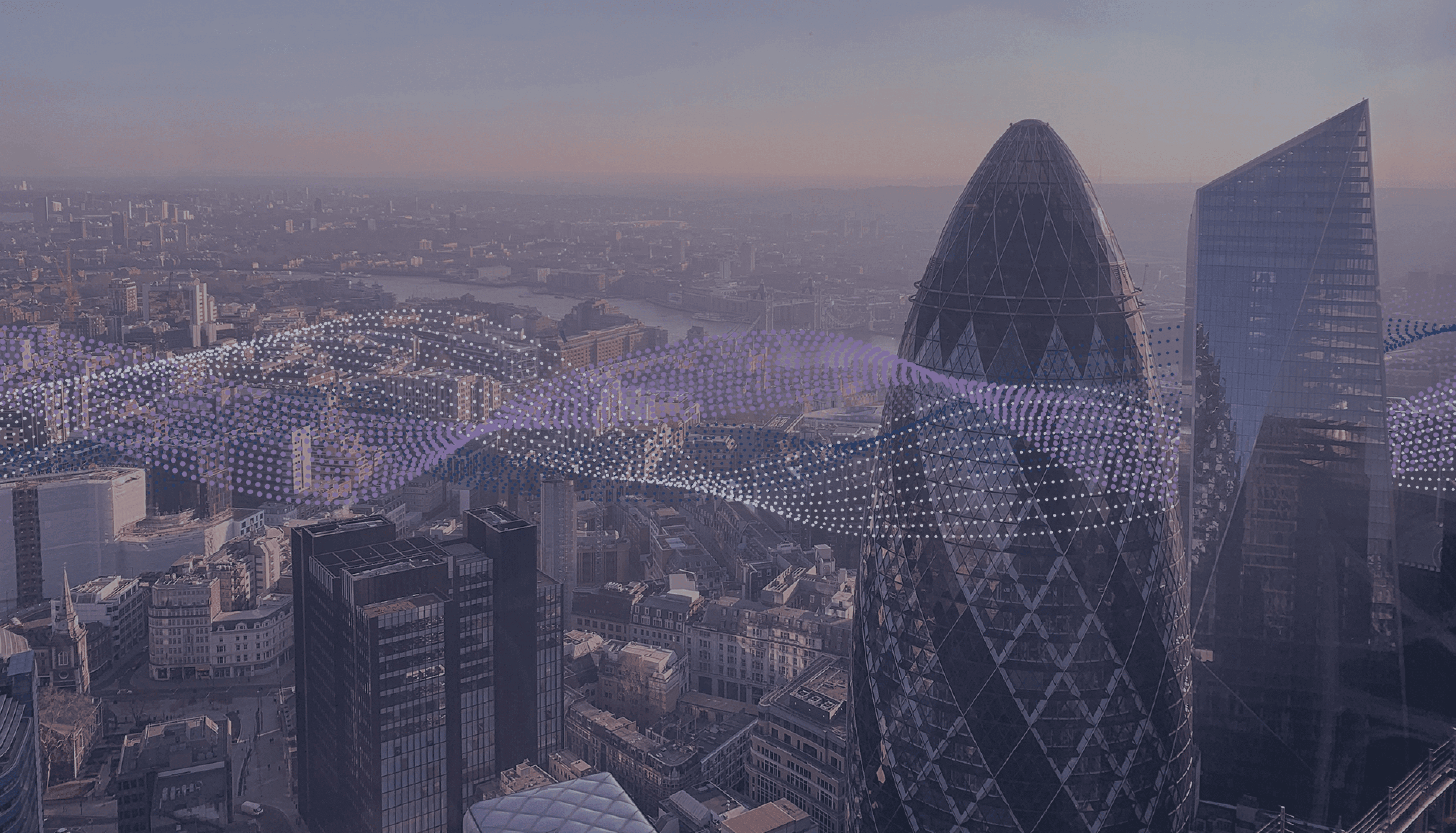 Proxymity Shareholder Insights Suite
Actionable shareholder insights that help issuers and their agents deliver better results

Proxymity Shareholder Insights Suite
Proxymity Shareholder Insights Suite
As the trend towards driving greater shareholder engagement continues to gain momentum,
Proxymity Shareholder Insights Suite of products and services are designed to increase shareholder engagement.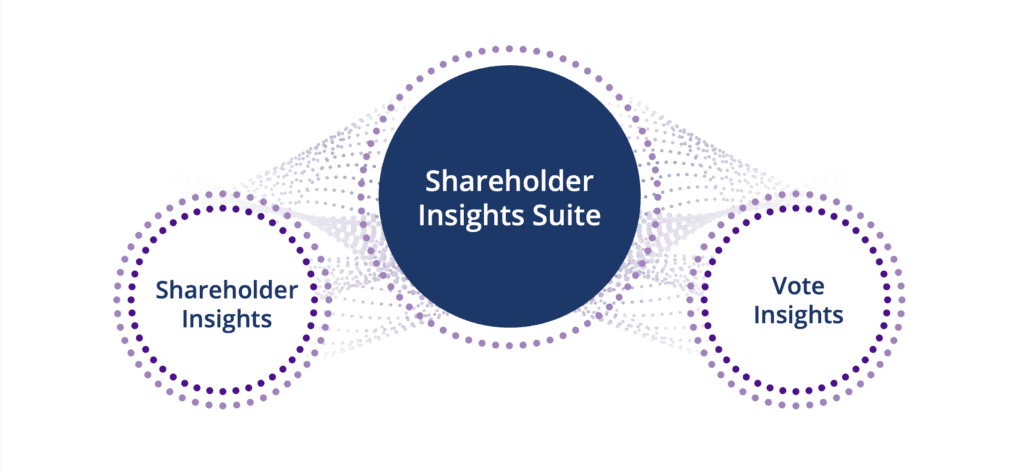 Proxymity Shareholder Insights
Proxymity Shareholder Insights
Proxymity Shareholder Insights is an innovative solution that provides you with details of the structure of your shareholder base, including visibility of ownership through the intermediary chain.
Comprehensive reporting

Transparent and reliable

Easy to use

Secure and compliant

Highly scalable

Quick and seamless onboarding
What could Proxymity Shareholder Insights do for you?
Proxymity Shareholder Insights
Fast and accurate shareholder identification at your fingertips.
Fast and efficient

Get real-time response rates and reconciled, actionable data thanks to our unrivalled network of over 1,500 intermediaries. All responses are counted for completeness.

Seamless integration

Our platform is also operational via issuer agents by a direct integration for a seamless process.

Trend analysis

Spot trends over time and analyse the impact of significant business changes such as a new strategy or merger and acquisition.

Security assured

Maintain strict adherence to all data protection legislation, including GDPR, with data kept securely and exclusively on premises within the EU.

Trusted channel

Join major industry partners who have selected Proxymity as their trusted channel for disclosure request authentication and response processing.
Proxymity Vote Insights
Proxymity Vote Insights help companies understand their shareholders base and their voting behaviour, monitor voting results daily, and target management-friendly shareholders.
Detect early warning signs

Make informed, data-driven decisions

Connect and engage with beneficial owners

Improve shareholder engagement

Promote good governance

Understand how shareholders vote
What could Proxymity Vote Insights do for you?
Proxymity Vote Insights
Get access to real-time vote information at connected beneficial owner level.
User-friendly portal

Detailed reporting via the secured online portal, showing you real-time votes cast at connected beneficial owner level. This provides you extra time to engage with your crucial shareholders before a vote.

Easy access

Enter full meeting announcements as well as the golden source agenda.

Effective reconciliation

Ease with reconciling against completed shareholder disclosures.

Direct integration

With your issuer agent/ registrar for a seamless experience.
---
Connecting the ecosystem
Proxymity enables top issuers and issuer agents to benefit from our innovative platform.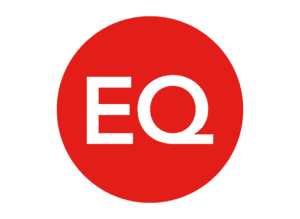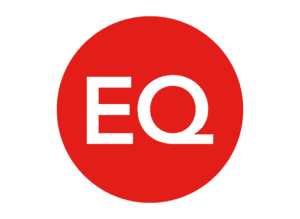 EQ's partnership with Proxymity has gone from strength to strength since introducing the Proxymity proxy voting platform to our clients in 2021. We have seen significant uptake in terms of issuers now utilising the service and we are excited to see how the platform and other Proxymity products continue to develop. – Equiniti




Proxymity brings corporate issuers and their institutional economic owners much closer together, making the end-to-end proxy voting process more efficient, more transparent and more accurate. In particular, the added transparency of having the institution as an integrated part of the voting process offers tangible benefits to companies. Paul Conn – President, Global Capital Markets


We trust Proxymity, they are the absolute experts in what they do. Their product is built on their extensive experience of the market, founded by two executives in Citi's ICG Custody group with over 20 years of experience. As winners of the Best innovation in Service award Global Custodian consider them 'the prime example of real innovation with the potential to disrupt an established process. Jai Baker – Head of Industry


Working directly with Proxymity, we are able to build on our existing digital voting platform during the live meeting to offer a more comprehensive, integrated and transparent experience for the benefit of listed companies as well as their shareholders. Richard Taylor – CEO