Proxymity and BlackRock: Empowering Investors through Voting Choice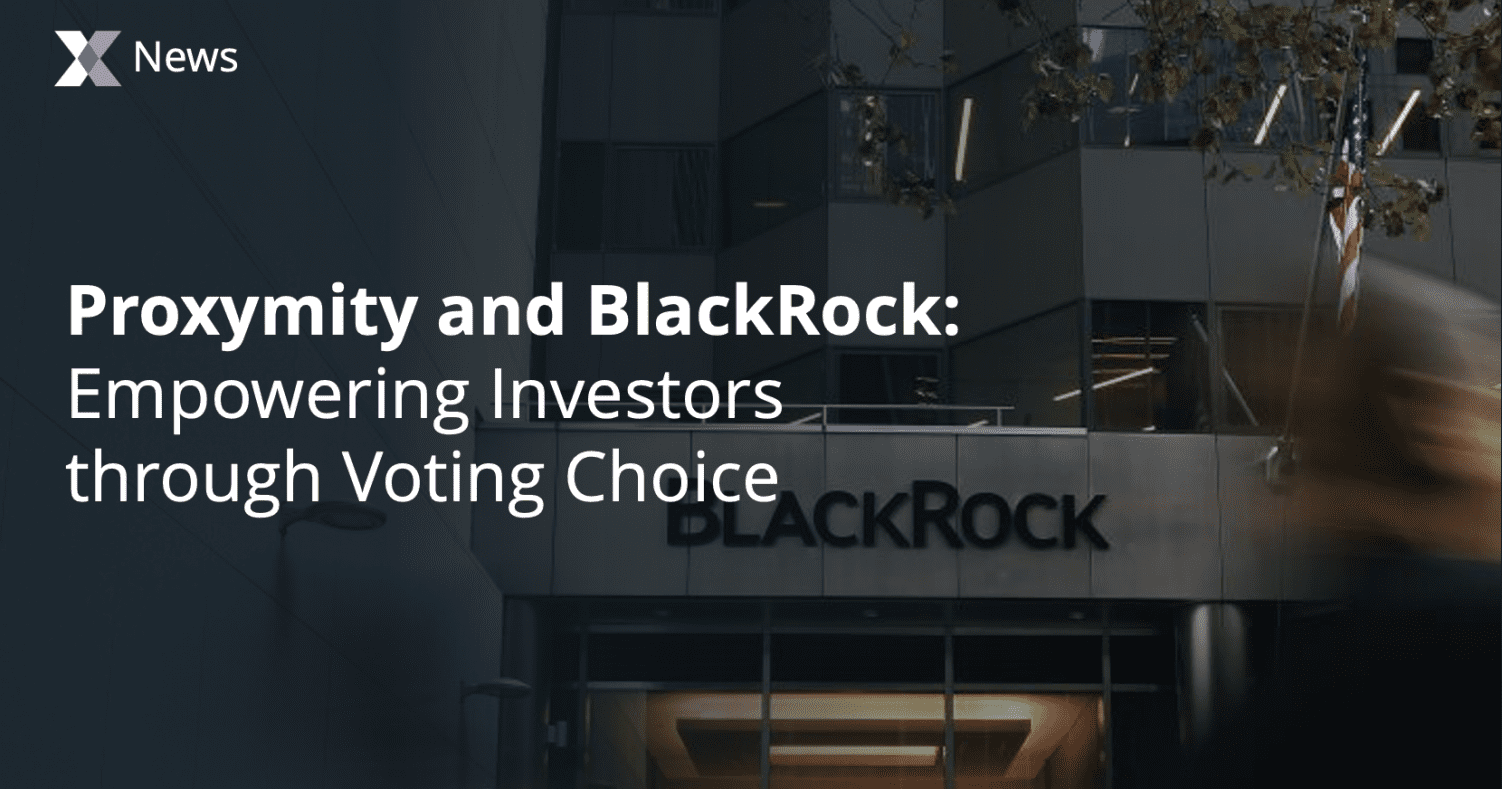 BlackRock announced Voting Choice one year ago to make proxy voting easier and more accessible for eligible clients and are committed to a future where every investor can participate in shareholder voting.
Over the past five decades, innovation and technology have led to greater choice and democratization in investing strategies, structures, and products.Today more than 100 million people can choose among thousands of low-cost, high-quality choices across asset classes and markets.
As Salim Ramji, Global Head of iShares and Index Investments at BlackRock, stated: "The foundation of BlackRock has always been about providing choice to our clients. This extends to proxy voting where we believe every investor should have easy and efficient options to participate in proxy voting if they choose. BlackRock launched BlackRock Voting Choice almost a year ago and today it represents the broadest program of its kind on the market, available to nearly half of our index equity assets under management."
Proxymity and BlackRock will work together on building a solution platform that aims to offer pass-through technology to enable investors to exercise choice in how their portion of eligible shareholder votes are cast for the upcoming 2023 proxy voting season.
Dean Little, Proxymity CEO & Co-founder, commented: "As long-time advocates of shareholder democracy and delivering a more efficient and transparent ecosystem for all, we are proud to be working with BlackRock on their Voting Choice project. The combination of Proxymity's unrivalled direct-to-issuer connections will enable BlackRock's community of non-direct investors to cast an independent vote at company meetings." 
He added "This collaboration, our first in sharing this functionality with the ecosystem, will bring significant benefits to investors, enabling them to access their shareholder rights on assets held within the fund, so they can be seen and heard on the important issues that matter to them."
The ongoing expansion of the Voting Choice program reflects BlackRock's commitment to democratize participation in the financial markets by providing clients with one of the industry's broadest range of choices to help them meet their investment objectives.
Proxymity and BlackRock will share further details on the collaborative efforts in the coming months.