Proxymity expands the team in US and opens new office in Manhattan, New York City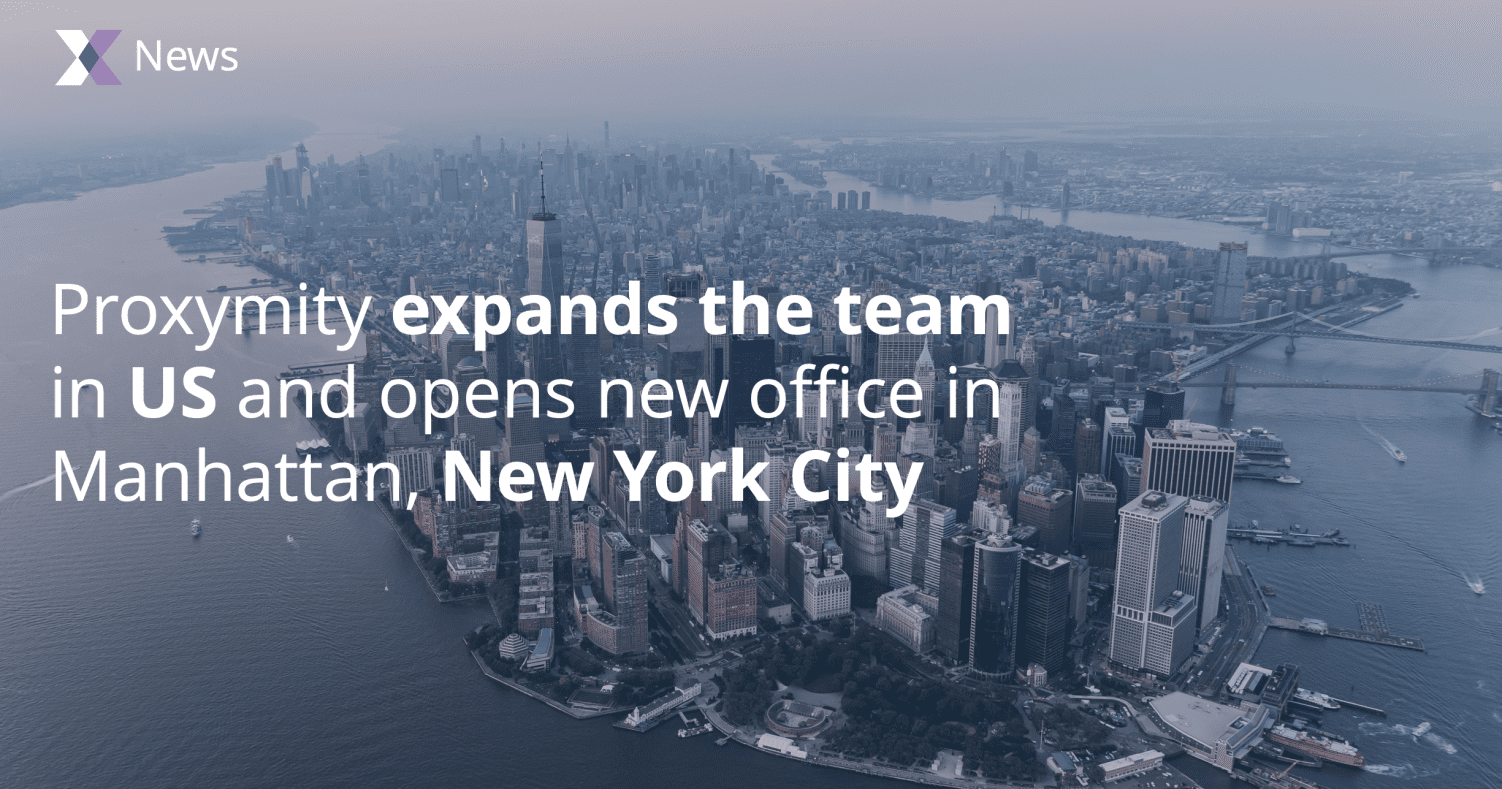 The opening of a new office is always an exciting time for any company, and we are thrilled to announce that Proxymity has recently moved to a new office in the heart of New York City. This is a significant milestone for our company, and it marks an important step forward in our growth and expansion.
New York City is a hub of innovation and creativity, and we are thrilled to be part of the vibrant business community here. The new Manhattan office will provide us with the space we need to continue delivering top-notch services to our clients and provide a great location for our team members to work and collaborate. As we continue to expand our team, the new office will be a great place for us to welcome new members and help them thrive.
This new office is a reflection of our company's commitment to growth and success. We are excited to be part of this amazing city, and we look forward to working with the talented professionals here. We believe that this new location will be the foundation for many new and exciting opportunities in the near future, and we can't wait to see what the coming months holds for our company in New York City.
Overall the opening of the new office is more than just a physical move. It's a testament to the hard work and dedication of our team, and we are excited to continue growing and expanding in the years to come.
Jonathan Smalley, COO & Co-Founder, Proxymity added: "Opening a new office in New York, closer to our partners and customers, is of the utmost importance. Not only does it demonstrate our commitment to their success and support, but it also allows for more effective collaboration and teamwork. In addition, having a physical presence in the heart of the city offers a competitive advantage and enhances our ability to tap into the dynamic resources and opportunities of one of the world's most influential and innovative cities."