Proxymity Wins 'Best Asset Servicing Technology Product' Award at Asset Servicing Times Awards 2023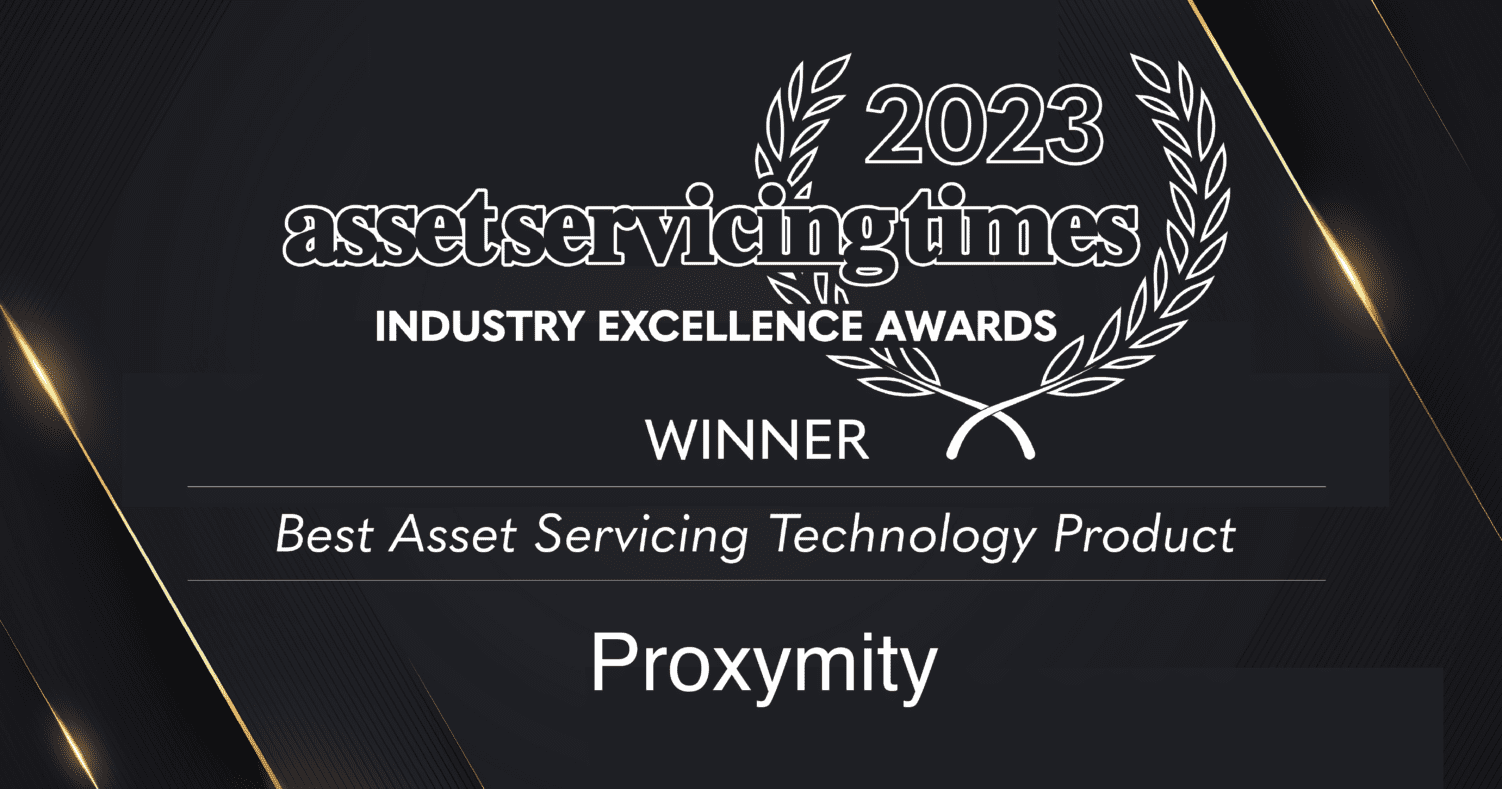 London, United Kingdom – November 9, 2023 – We're proud to share more award-winning news! Last night at the Asset Servicing Times Awards 2023, Proxymity won the "Best Asset Servicing Technology 2023" Award at a distinguished event held at the magnificent Plaisterers' Hall in London.
The Asset Servicing Times Awards are a prominent recognition of excellence and innovation in the asset servicing and custody industries. This year we were honoured to be shortlisted in two award categories; Best Asset Servicing Technology and Innovation in Custody. Both nominations are a testament to our unwavering commitment to innovation and excellence in the asset servicing landscape.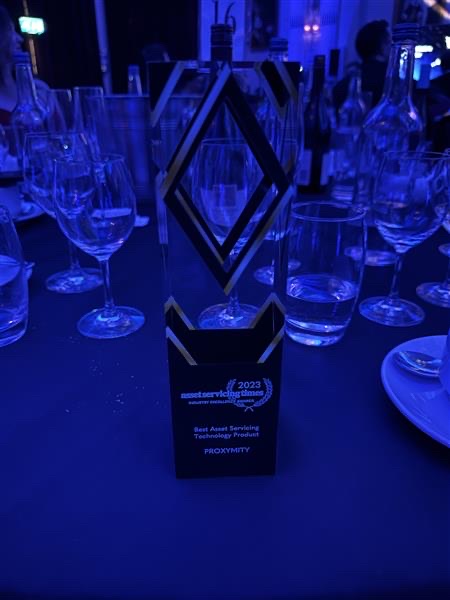 Our Chief of Staff, Steve Johnson, had the privilege of accepting this award on behalf of the Proxymity team. In his words, "We are honoured by this achievement. This recognition underscores Proxymity's position at the forefront of developing and delivering innovative technology solutions in our sector. We remain committed to empowering our clients with cutting-edge tools that streamline the proxy voting process and foster greater shareholder engagement."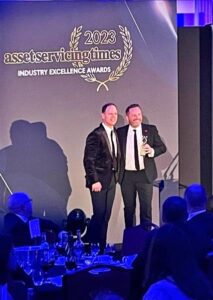 Our awards success reflects our ongoing mission to deliver leading-edge technology solutions that streamline proxy voting processes and enhance transparency for all participants in the custody chain. It also reflects our dedication to addressing the evolving needs of the financial industry, garnering attention worldwide. Most recently, for the launch of our Vote Connect solution in North America, marking another step in the journey to revolutionise the global landscape.
By focusing on improving accuracy, transparency and efficiency in the market, we empower businesses to excel in investor communications, cementing our role as a trusted partner.
For further insights into our award-winning asset servicing technology and how it can transform your operations, please to visit our solutions pages at www.proxymity.io.