Views
Achieving Greater Connectivity: 3 Suggestions from the Second Day of Sibos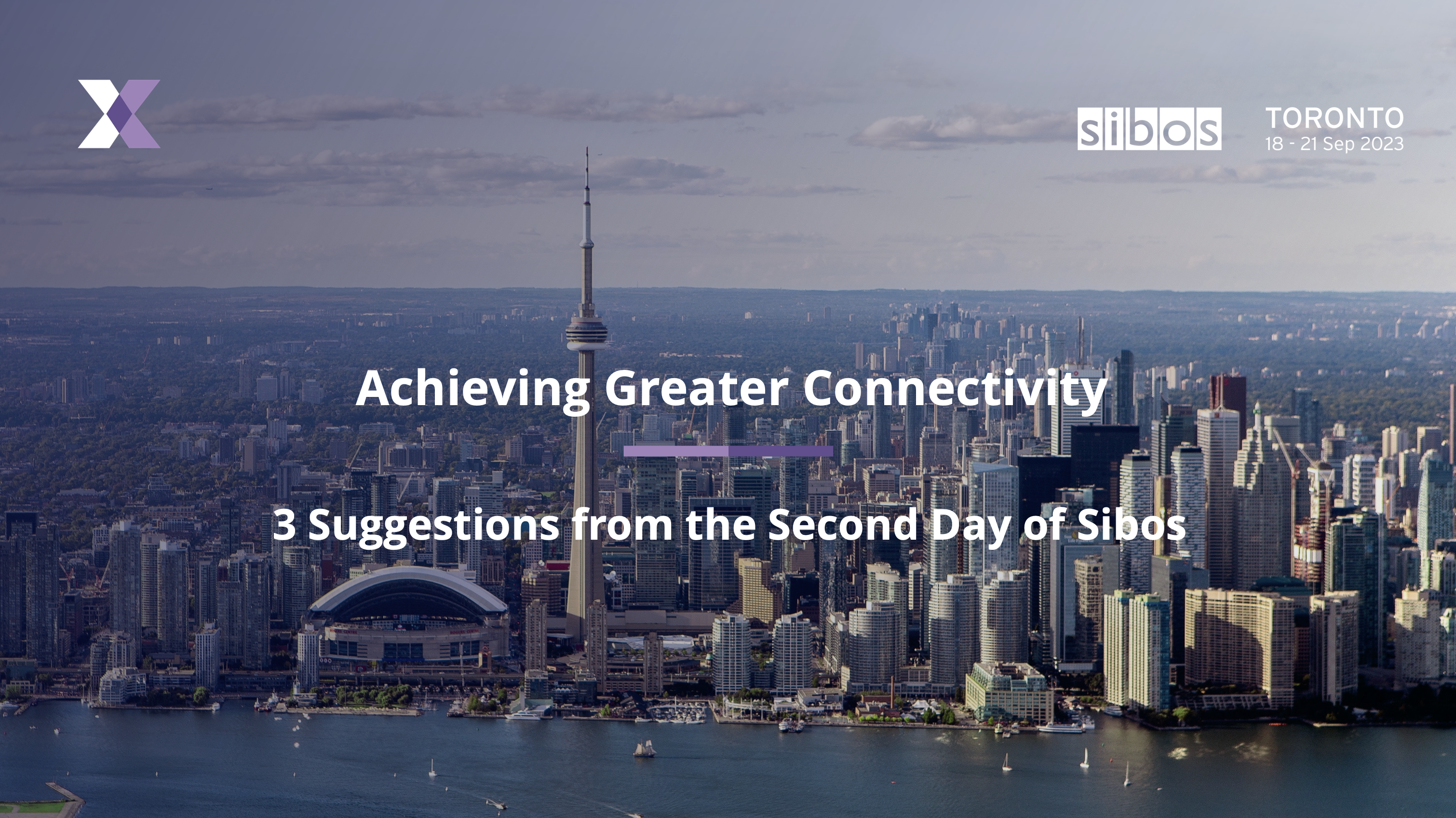 Over the last few days, the Proxymity senior team has been engaged in presentations and discussions at the forefront of the financial industry's collective mind. SIBOS, the world's largest financial services conference, is now in full swing and over the next few days, more than 9,000 delegates will meet to discuss the trends and issues facing global finance. Below are some of our insights from day two at SIBOS.  
Transparent (and Swift) connections
The ability to conduct international transactions seamlessly and transparently is of critical importance to the global financial community – not least to Swift, the international payments system that hosts the conference. Those same themes of transparency and instant, real-time connection inform the services that Proxymity is providing across the world.
The question, then, is how financial institutions can increase this connectivity in an ever-changing world. On the second day of SIBOS, delegates gave a number of interesting suggestions on how global finance might tackle this problem.
The importance of Interoperability and regulation
The technology that powers cross-border payments has made great strides. For many delegates, the task now is to ensure that the legal and regulatory architecture keeps pace. Several speakers highlighted the role of regulation: that is, the deregulation of international payments, and increasing regulatory alignment between jurisdictions in order to facilitate these kinds of transactions. For instance, much has been said of the need to accelerate 'Open Banking' to increase interoperability between fintech systems: the Competition and Markets Authority (CMA) in the UK has led the way in this regard; the US, Australia, and the EU are now following suit, with each beginning to roll out frameworks of their own. In their remarks, Petra Plompen of EBA Clearing and Simon Ong of DBS argued that the key issue facing cross-border payments is differing regulatory systems. The way forward, then, is closer alignment between regulators.
Steady as she goes with CBDCs
Policymakers have eagerly embraced the idea of central bank digital currencies (CBDCs) as one way to facilitate seamless payments, both domestically and internationally. SIBOS delegates seemed supportive of the idea in principle, but pointed out that these systems were still in their infancy. Speakers such as Andrew Haskell from BNY Mellon and Sameer Shukla from the Indian government argued that, in their current state, CBDCs were no substitute for more bread-and-butter improvements to the international payments system, such as the '19 building blocks' set out by the G20.
The importance of transparency
For our part, we at Proxymity have been making the case at Sibos for the importance of clear communication and transparency in facilitating financial connectivity. Our technology is accomplishing this in the realm of investor relations, establishing direct and real time communications between shareholders and companies. Our system connects issuers, investors, and intermediaries throughout the IR ecosystem with reliable 'golden source' information, and an accurate real-time reconciliation of shareholdings all the way through the custody chain.
This seamless communication provides clear confirmation to investors that each vote has been recorded, and allows issuers to deliver rapid meeting notices, and to collect the opinions of their informed and vocal shareholder base, in minutes or hours rather than days. This allows them to give timely attention to as many shareholders as possible, and for communication to be two-way.  
Conclusions: Trust and clarity are key
The question of 'finance in a fragmented world,' the theme of this year's conference, is one with no simple answers. What is clear, however, is that trust and clarity among the ecosystem is key: both in terms of regulatory certainty and alignment, as well as clear and open systems of transaction and communication that all parties can trust.