Proxymity Honoured with 'Leading Digital Transformation Vendor – Services Award' at Digital Transformation Awards 2023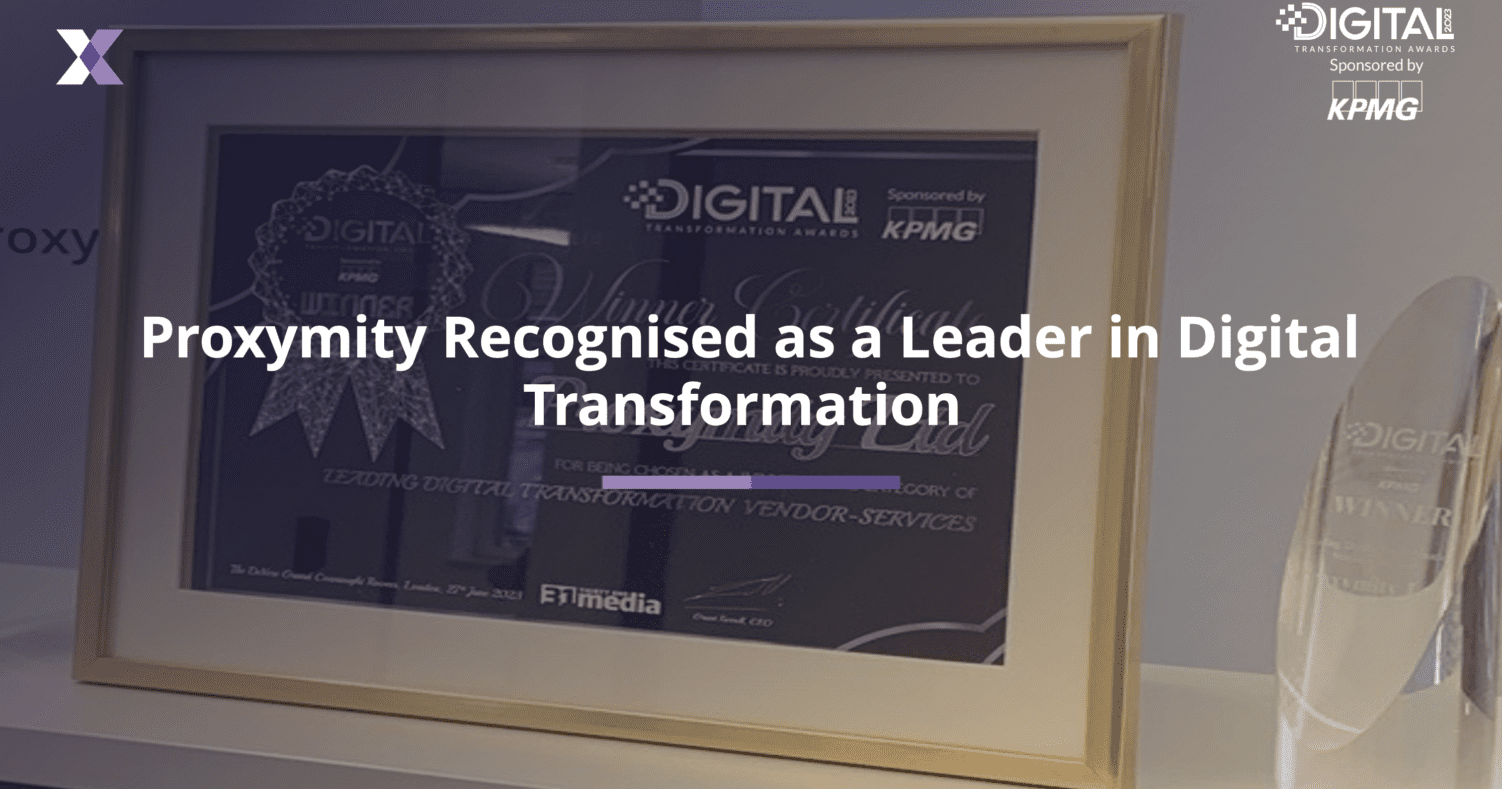 London, 27th June 2023 – Proxymity, the leading digital investor communications platform, is proud to announce its recent accolade as the winner of the "Leading Digital Transformation Vendor – Services" award at the esteemed Digital Transformation Awards 2023. The award, sponsored by KPMG, recognises Proxymity's exceptional commitment to driving digital transformation within the financial industry. The event, held at the Connaught Rooms, in London, served as a platform to celebrate outstanding achievements and innovations in the digital landscape.
During the ceremony, held on the 27th of June, Proxymity's Vice President of Marketing, Kate Hamilton, received the prestigious award on behalf of the company. The recognition underscores Proxymity's dedication to revolutionising proxy voting and shareholder engagement through cutting-edge digital solutions. With its innovative platform, Proxymity has enabled seamless integration of technology, transforming traditional processes into streamlined, secure, and digitised workflows.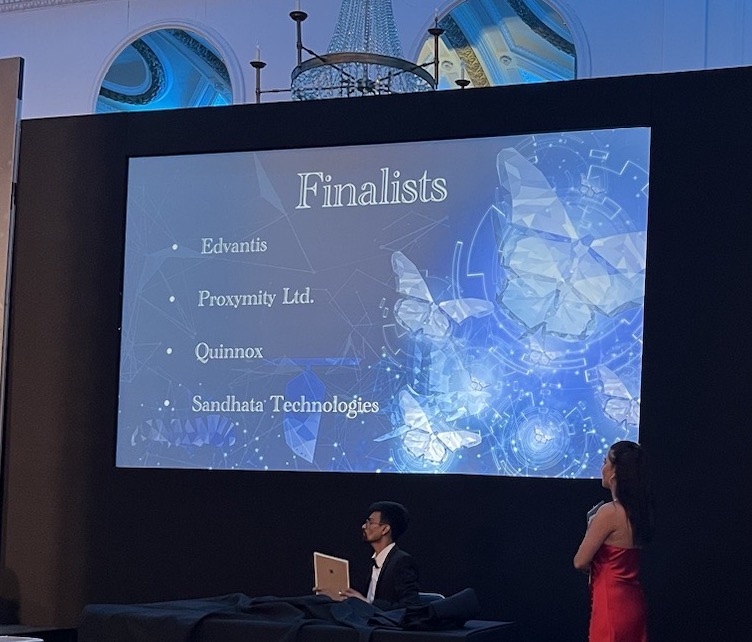 Kate expressed her delight at the recognition for the whole Proxymity team, commenting, "Winning this award is a testament to Proxymity's ongoing commitment to revolutionising proxy voting. I am honoured to represent our unique and talented team in collecting this award." 
Proxymity's digital solutions enable market participants to overcome the challenges posed by fragmented infrastructure and processes. By offering a unified ecosystem, Proxymity facilitates collaboration and ensures consistent adherence to compliance and governance standards across diverse markets. The platform's intelligent automation and real-time data insights enable better decision making and streamline proxy voting across the chain of custody.
Supported by the recognition at the Digital Transformation Awards 2023, Proxymity remains dedicated to innovating and evolving its solutions to meet the dynamic needs of market participants and to unlocking new opportunities for enhanced shareholder engagement.
For more information about Proxymity's award-winning digital solutions and how they are revolutionising proxy voting, connect with one of our experts – Contact Us.
Press Contact:
Sapience Communications : proxymity@sapiencecommunicarions.co.uk